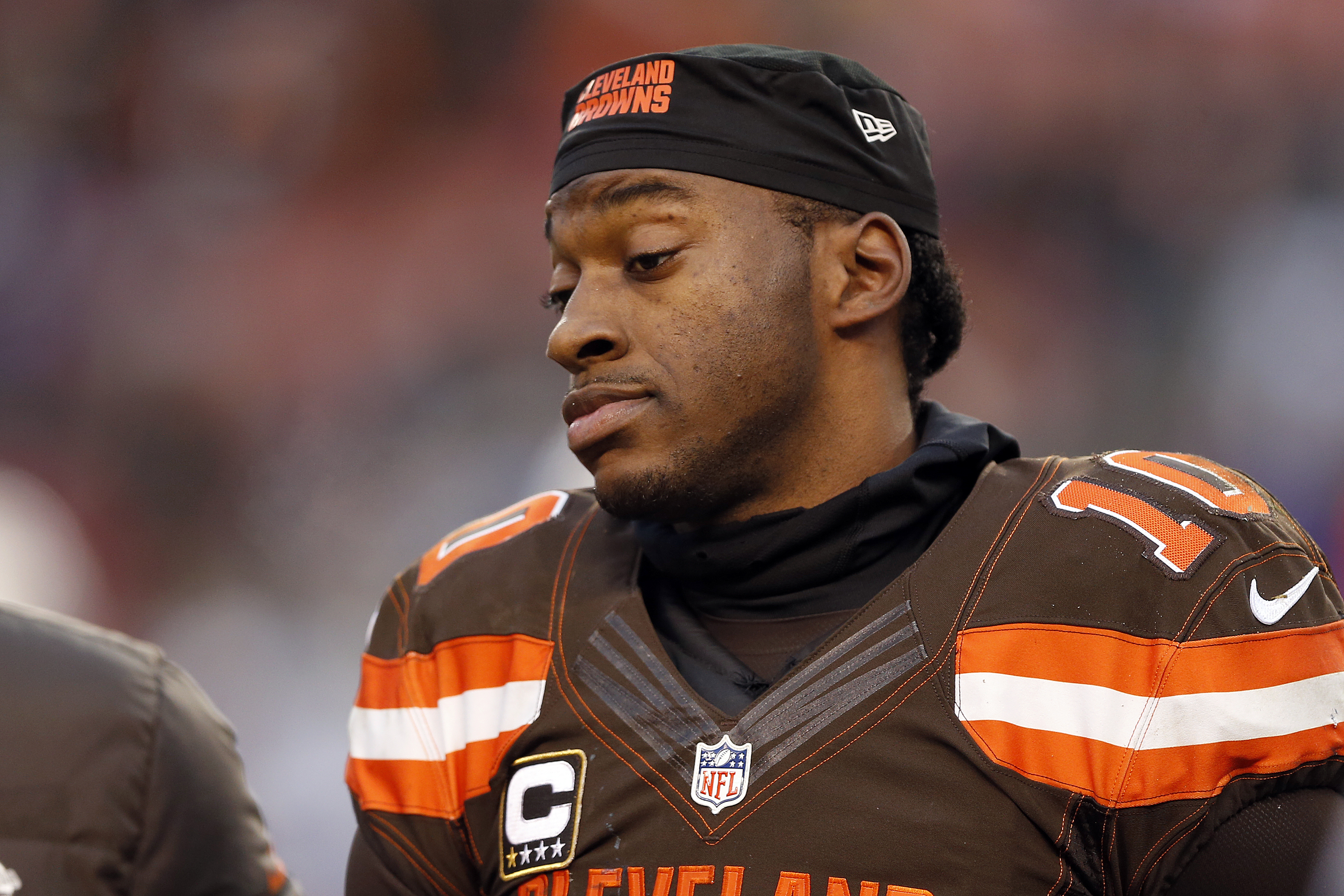 Drafted by the Buffalo Bills in the fourth round in 2016, Jones has been traded to the Los Angeles Chargers.
The #Los Angeles Chargers and the Buffalo Bills have agreed to a trade to send quarterback Cardale Jones across the country to LA.
After being drafted by the Bills in the fourth round of the 2016 National Football League draft, Jones only played in a single regular season game, the Bills' final game of the 2016 season against the New York Jets. He'll reunited with Anthony Lynn, who served as the Bills interim head coach during that Week 17 game after firing of Rex Ryan.
More news: US, China should handle their own affairs: Mehbooba Mufti on Kashmir issue
"He's the type of quarterback you want waiting on the runway", Lynn told the Chargers' website on Wednesday, repeating a phrase he had used seven months earlier in Buffalo. "He's accurate. I think his development has come along fine". The team worked out former Redskin Robert Griffin III, but the addition of Jones would likely end that potential marriage.
The Bills' selection of Pittsburgh Panthers quarterback Nathan Peterman, who was taken 171st overall this year, may have portended Jones' eventual departure, but they've seen nothing of Peterman outside of rookie minicamp thus far. Philip Rivers will turn 36 in December, and Kellen Clemens turned 34 in June.
At Ohio State, the 6-5, 250-pound Jones played in 23 games with 11 starts over three seasons, totaling 2,323 yards and 15 touchdowns on 170-of-270 passing while registering a win in each of his starts. Buffalo is now left with Peterman, starter Tyrod Taylor and veteran backup T.J. Yates, whom the team signed this offseason, at quarterback.