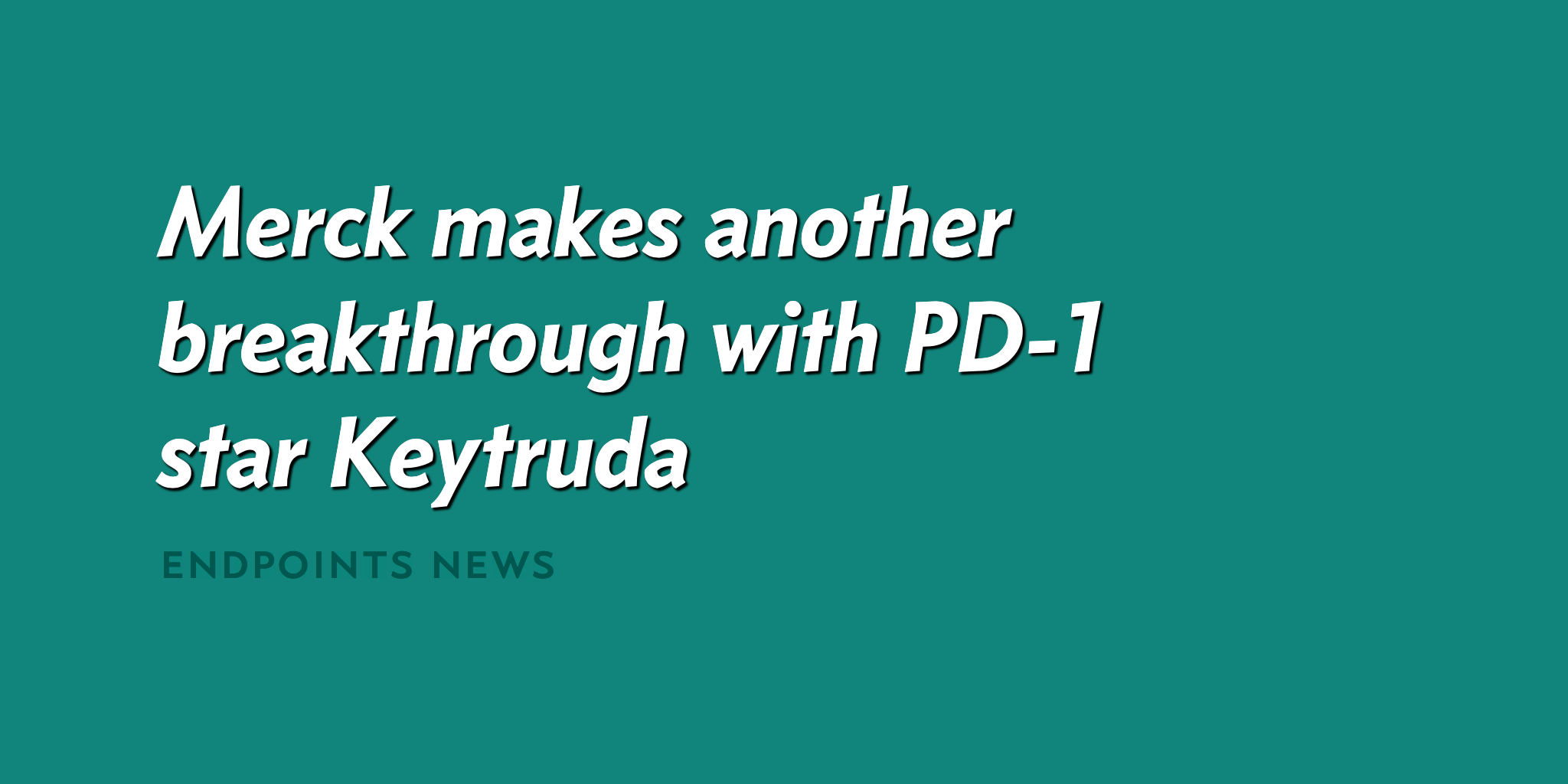 Merck's Keytruda (pembrolizumab) notched a first-of-its-kind victory on Tuesday, getting accelerated approval from the Food and Drug Administration as a treatment for tumors that demonstrate an uncommon mutation affecting the way in which they fix genetic mistakes.
This indication is approved under accelerated approval based on tumor response rate and durability of response.
Prior to this development, the FDA has approved cancer therapies based on where the cancer began, such as in the lungs or breast, Pazdur added.
It is the first time the agency has approved a cancer treatment based exclusively on a genetic biomarker.
Keytruda belongs to a new class of drugs called PD-1 or PD-L1 inhibitors that block a mechanism tumors use to evade detection from cancer-fighting cells.
More news: Showers and storms continue into work week
The drug is now indicated for adult and pediatric patients with unresectable or metastatic microsatellite instability-high or mismatch fix deficient solid tumors that lack suitable alternative treatments or that have progressed on treatment. The indication also includes patients with colorectal cancer (CRC) that is MSI-H or dMMR and who have progressed on fluoropyrimidine, oxaliplatin, and irinotecan.
Support for the new indication came from data on 149 patients with MSI-H/dMMR-associated tumors enrolled in five uncontrolled clinical studies of pembrolizumab. In some trials, patients were required to have MSI-H or dMMR cancers, while in other trials, a subgroup of patients were identified as having MSI-H or dMMR cancers by testing tumor samples after treatment began. The ORR was similar among patients diagnosed with colorectal cancer, 36%, or 1 of the 14 other cancer types, 46%. Among patients who responded to Keytruda, 78 percent had responses that lasted for at least six months. Certain tumors with these traits most commonly appear in endometrial, colorectal, and gastrointestinal cancers but could also be seen in breast, prostate, pancreas, bladder, and thyroid cancers. "We look forward to working with the FDA to bring Keytruda to people with gastric cancer who have progressed after receiving chemotherapy and are in urgent need of another option".
Patients were treated with 200-mg pembrolizumab every 3 weeks or 10-mg/kg pembrolizumab every 2 weeks until unacceptable toxicity or either symptomatic disease progression, rapid progression requiring urgent intervention, or progression with a performance status decline.
The drug was formerly approved for the treatment of advanced NSCLC, advanced melanoma, classical Hodgkin lymphoma, and head and neck cancers. Keytruda can cause serious conditions known as immune-mediated side effects, including inflammation of healthy organs such as the lungs (pneumonitis), colon (colitis), liver (hepatitis), endocrine glands (endocrinopathies) and kidneys (nephritis).