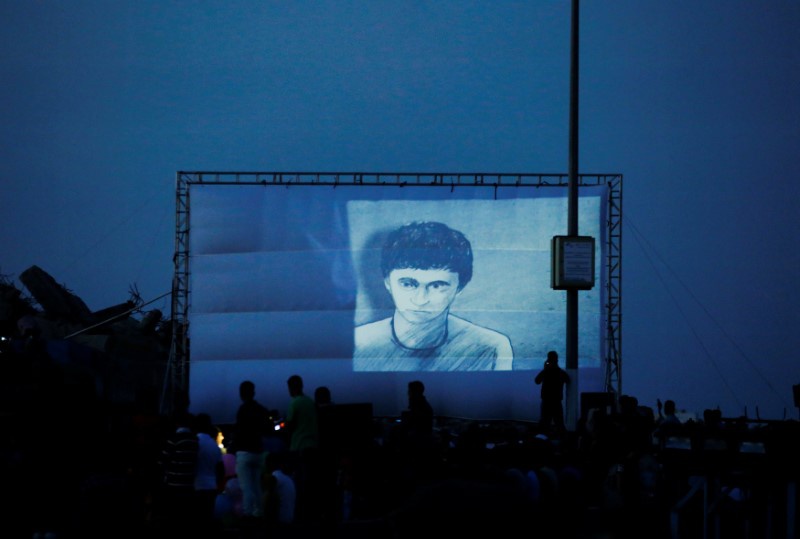 Palestinians choose mayors and local councils in communities across the West Bank on Saturday, a rare chance to cast ballots after more than a decade without presidential or legislative elections.
Running virtually unopposed, Mahmoud Abbas' ruling Fatah Party has strolled to victory in West Bank municipal elections. Abbas's Palestinian Authority, which governs in the West Bank, and Hamas, which runs Gaza, blamed each other for the vote not being held in the small coastal enclave.
Although it won easily, the Fatah Party's poor showing as results were released on Sunday reflected public discontent towards Abbas.
The overall turnout figures were similar to the previous local elections in 2012, also boycotted by the Islamist Hamas movement.
Share with Us - We'd love to hear eyewitness accounts, the history behind an article, and smart, constructive criticism.
Roughly 2.2 million Palestinians live in the West Bank, of whom just over 787,000 were eligible to vote.
However, turnout was far lower in large cities than in surrounding communities, with the lowest in Nablus, the main city in the northern West Bank, where it was less than 21 percent. But with the rival movements disqualifying each other's candidates, Fatah made a decision to go forward with the elections in the West Bank alone in a bid to renew its legitimacy.
More news: Mou: Utd must focus on Europa League
Abbas's presidential term was meant to end in 2009, but he has remained in office with no elections organised. The 300,000 residents of east Jerusalem were not voting Saturday.
Hanna Nasser, head of the Central Elections Commission, said the organization plans to approach Hamas about the possibility of holding municipal elections in the Gaza Strip.
Rival lists also looked to the same electorate.
Hamas has rejected the calls for elections saying they will only continue to pull political sensitivities in Palestinian socio-political hemisphere if elections are held before political reconciliation between the two parties.
Official figures put turnout at 53.4 percent, or almost the same as local elections in the West Bank in 2012, according to electoral commission chief Hanna Nasser.
"I came to exercise my democratic rights", said Bishara Dabbah, a 55-year-old Ramallah resident.
Electoral worker shows a ballot to a voter at a polling station in the West Bank city of Nablus, Saturday, May 13, 2017.