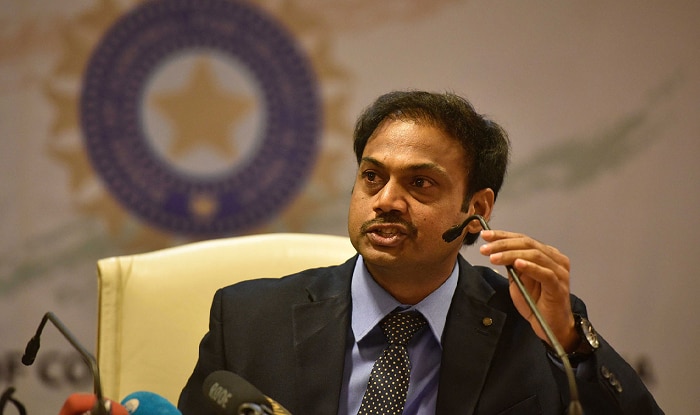 The Board of Control for Cricket in India (BCCI) on Sunday passed a resolution in its Special General Meeting (SGM), authorising acting secretary Amitabh Choudhary to defend the board's interests at the International Cricket Council.
There were serious concerns over reigning champions India's participation in the ICC event after BCCI was unhappy with the new revenue model of the ICC, which would see the Indian board receive less revenue. Find us on Facebook too!
However, it was decided at a special general meeting held in New Delhi that India will take their place in the one-day global showpiece, where they are due to take on Pakistan in their first match on June 4. Meanwhile, the selection committee of the BCCI is all set to meet in Delhi on Monday. The standoff continued further when the revenue model was revised and the BCCI again rejected the ICC's proposal of an additional 100 million, at where the original is 293 million.
More news: Was land allotted to Patanjali at a throwaway price, asks HC
India missed the initial deadline of April 25 to name their squad - a date met by all other participating nations - but will face no sanction for the delay.
India have finally confirmed their participation in next month's Champions Trophy. The BCCI secretary is going to take the call after the SGM. The CoA had pointed out to the BCCI that ICC chairman Shashank Manohar "has made an offer of a $100 million more" to the Indian board, and sending the ICC a legal notice at that point would have jeopardised negotiations at a "delicate and critical stage".
Earlier, the Committee of Administrators - appointed by the Supreme Court - had asked the BCCI against taking a strong stand as that would hamper future relation between the ICC and the BCCI. "The members were told that if they had any problem with the finance bit, they would have to take up the matter at the ICC's governance level", a state association member, who attended the meeting, said.