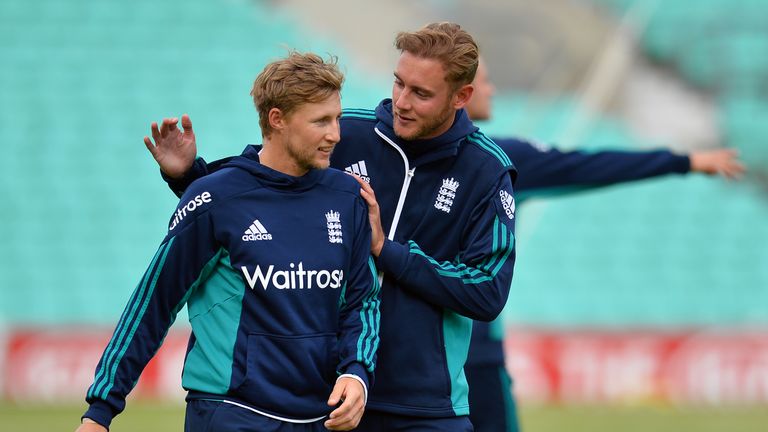 On February 6 Cook said, "It's been a huge honour to be England captain and to lead the Test team over the past five years. Playing for England really is a privilege and I hope to carry on as a Test player, making a full contribution and helping the next England captain and the team, however I can" he added.
"The senior guys in the changing room play a very influential role - and while there's a natural progression for me, it's a huge support to know that they are there to help and advise".
England have a long break from Test cricket for now and will don the whites next only after the Champions Trophy, when South Africa fly to England for a Test series in July.
Root had been Cook's vice-captain since 2015 and despite possessing limited captaincy experience - just four first-class matches - Graves believes England are primed for an upward trajectory under his stewardship.
There's also a salute from the balcony for Ben Stokes, plus some concern for a Sky Sports cameraman who took a tumble, and significantly less of it when his former captain Alastair Cook is struck in an uncompromising position. Root has scored 4,594 runs in 53 tests at an average of 52.80 and there have been fears that the captaincy could affect his prolific batsmanship.
More news: Westworld's Thandie Newton in talks for Han Solo Star Wars movie
"We've played under a couple of defensive captains in Andrew Strauss and Cook."As for Root's reputation as a "cheeky" cricketer, Hussain said: "Don't be fooled by the boyish smile...he likes to joke around but there's a very serious side to Joe Root as we've seen in his cricket. He is universally respected by his team mates, passionate about driving the Test team forward and extremely excited about the prospect of leading his country". He would do well to model himself on fellow Yorkshireman Michael Vaughan whose aggressive and innovative captaincy led England to victory in the 2005 Ashes series, the first time they had beaten arch-rivals Australia for 18 years.
Prior to the South Africa series, England's programme will consist exclusively of limited overs fixtures, including June's Champions Trophy one-day tournament on home soil.
The Sheffield-born star has been appointed as captain ahead of England's One-Day tour of the Caribbean in early March.
He has also become a mainstay of the England side in all three worldwide formats and concerns had been expressed about his workload even before his appointment as Test captain.